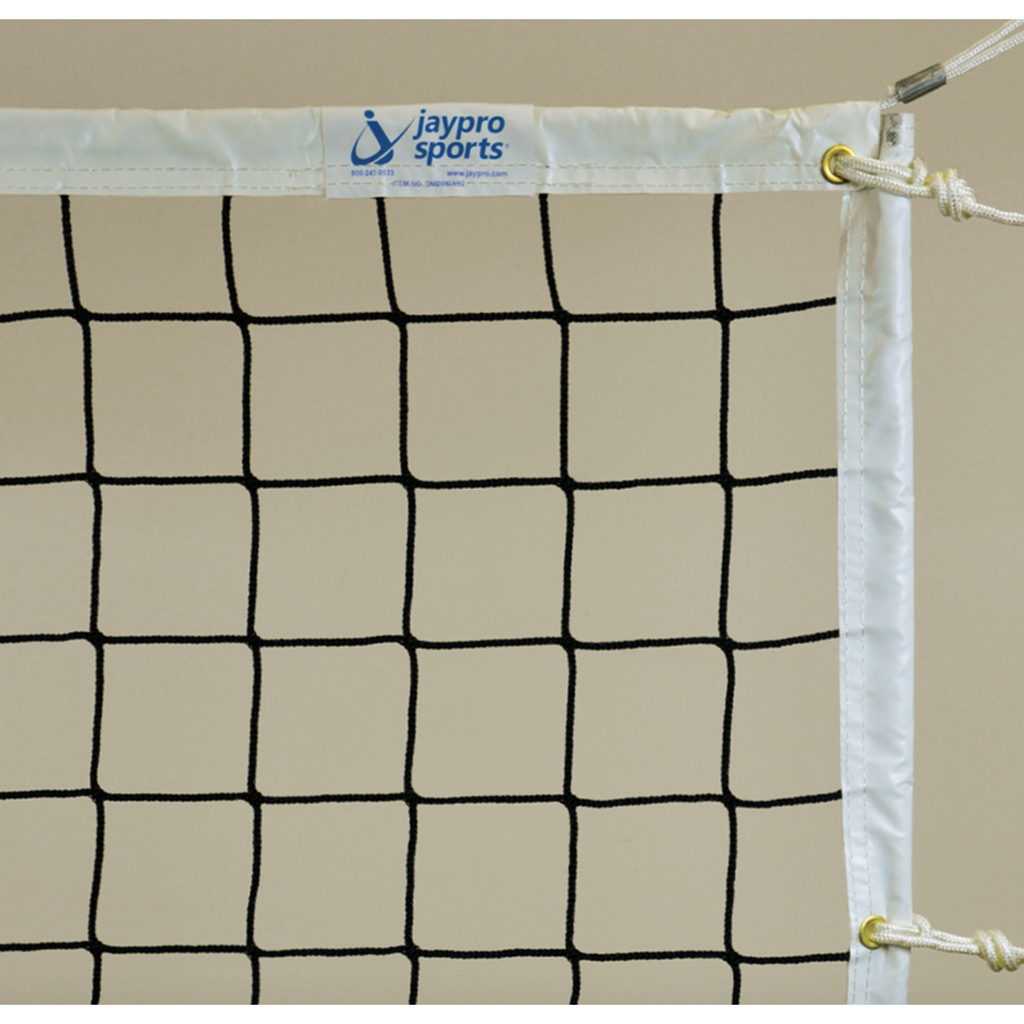 Volleyball Net - Premium Competition (32'L x 39"H)
3.5mm knotless poly net
Plateena top cord
32'L x 39"H
Sold as 1 Each
1 – Year Limited Warranty
> 3.5MM 1000/36 PLY. KNOTLESS POLY PRO NET BODY
 > TOP HEADBAND & BOTTOM BAND: PVC COATED 18 OZ 4'' (2'' + 2'') WITH 2 ROWS OF STITCHING 
> SIDE BANDS: SAME AS ABOVE ONLY WITH SIDE POCKETS FOR DOWELS 
> TOP CORD: 5.0MM PLATEENA WITH LOOPED WITH SWAGED FITTINGS ON BOTH ENDS, 32' 8'' END OF LOOP TO END OF LOOP. > BOTTOM CORD: 6.0MM WHITE BRAIDED NYLON, LOOP WITH SWAGED FITTING ON ONE END, 46' OVERALL LENGTH. 
> EYELETS: THREE ON EACH SIDE BAND > TIE CORDS: 6.0MM NYLON BRAIDED WHITE ROPE x 72" (36" ea.) LONG DOUBLED AT EACH EYELET 
> DOWELS: 1/2'' X 39'' WHITE FIBERGLASS, 2 EACH 
> PLAIN END OF THE CABLE TO BE THREADED THROUGH CLAMCLEAT ROPE CLEAT AS PER INSTRUCTIONS 
PLEASE CONTACT US prior to your purchase for shipping time and rates.